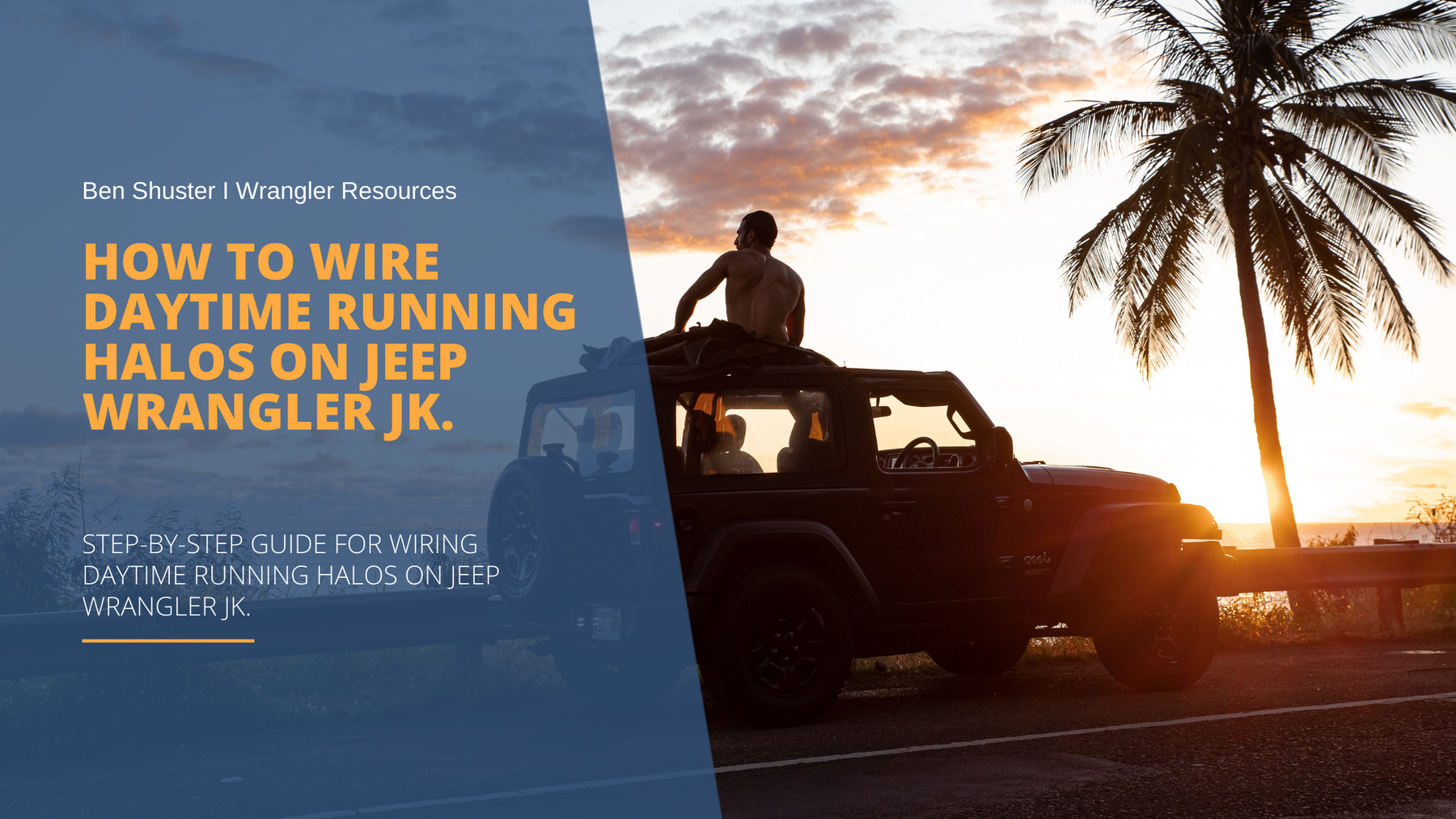 How to Wire Daytime Running Halos on Jeep Wrangler JK.
Because the factory harness on TJ and JK Wranglers did not originally include daytime running lights (DRLs) - every brand of aftermarket lights with a DRL will need an additional power source to run the halos. 
We've collected three videos that demonstrate how to wire these up. *NOTE: these videos are  not produced by JeepWranglerHeadlights.com but we do think they provide great instructions.