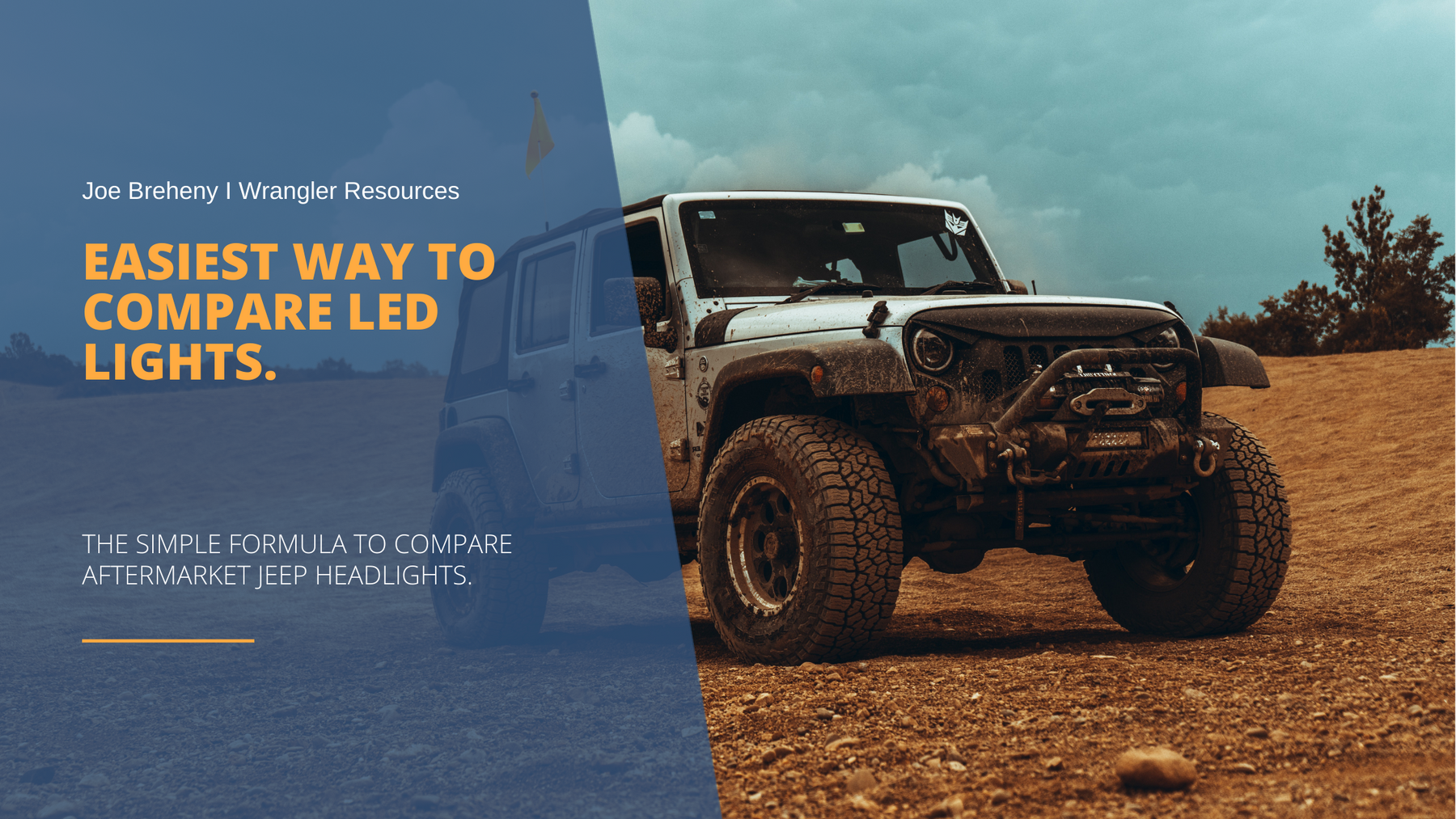 Easiest Way to Compare LED Lights.
We've already covered "How to Buy LED Lights" in a previous post, but there's a golden formula that will help you assess which lights you should be buying when shopping for aftermarket headlights for your Wrangler. 
It's as simple as figuring our the Cost-per-Lumen:
[# of Lumens] / [price] = [Cost-per-lumen] 
---
Let's compare our Semi-Halo headlight against a Ralu LED Headlight:
Ralu LED - [3600 lumens] / [$205] = [.057 Cost-per-lumen]
JWH - [800 lumens] / [$180] = [.041 Cost-per-lumen]
---
Now you'll know next time you're comparing seemingly similiar lights!
As always, let us know if we can answer any questions by emailing us customersupport@jeepwranglerheadlights.com 
-JWH Team