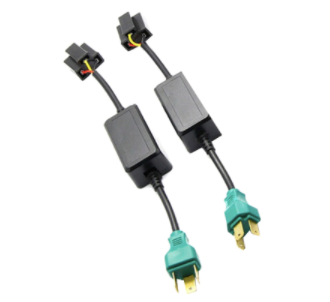 H4 to H13 anti flicker harness for LED headlights
When you replace stock headlights with LEDs, your Wrangler's computer doesn't understand why the new headlights aren't drawing as much power. This can lead to check engine codes and flickering on your new LED headlights if you have a JK Wrangler (7" LED). But don't worry - we got you covered with these anti-flicker harnesses. It's as easy as plug-and-play! 
Simply plug this Decoder between the Headlamp and the Stock Harness and fully resolve the annoying LED Headlight flickering issue. Fit for CAN-BUS system, error-free kit, no warning on dashboard. Fit Any 7 Inch Round LED Headlight Systems Jeep Wrangler JK and Jeep Wrangler TJ.